Facial Skin Treatments In-a-Box
Custom designed using professional cosmeceuticals products for home use
Choose between
 4 Facials (R799) or 2 Facials (R449)
What's in the box?
Cleanser – Lamelle Dermaheal Foaming Cleanser
Exfoliator – Lamelle Cathepzyme 2
Toner – Witchhazel Solution
Chemical Peel – Lycoderm Pharmacy 10% Gylcolic Lotion
Mask – Lamelle Growth Factor Sheet Mask
Moisturiser – Lamelle Barrier Repair
Sun Protection – Heliocare 360 Mineral Tolerance SPF 50
Facial Fan Brush
Facial Sponges
Mop Caps
Cotton Rounds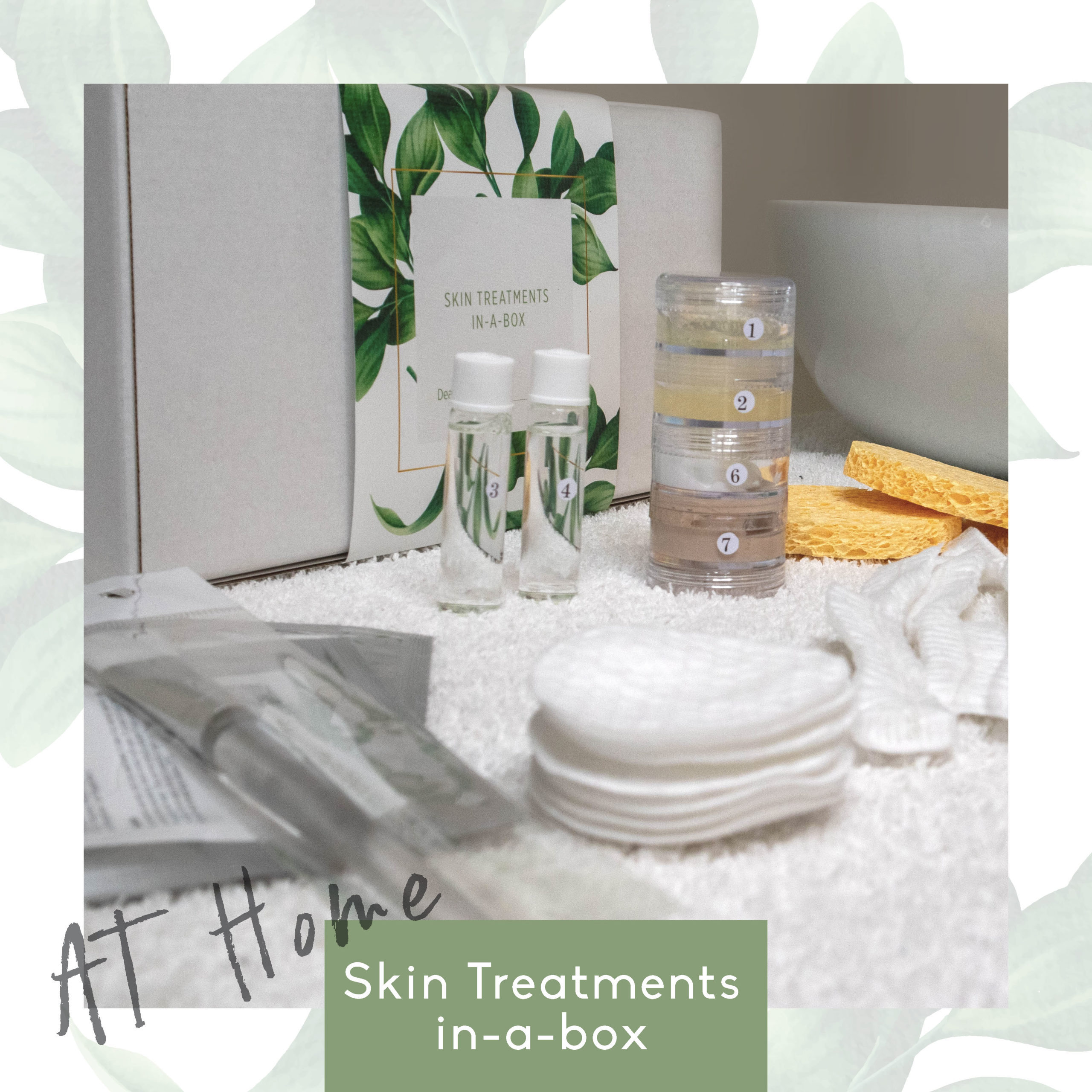 Take it from our customers:
A message from Cecilia, the creator:
A sneak peak of the tutorial video:
Please answer the following questions to assess your skin to see if you are a candidate to use Skin Treatments In-a-Box.  If your natural skin barrier is impaired and you do this treatment, you will have an adverse reaction, so please score each question honestly.
Please note: if you have any of the following skin conditions you DO NOT qualify to use Skin Treatments In-a-Box.
Eczema on your face of neck
Rosacea or rosacea flare ups
Currently on cortisone or Roaccutane or Accutane
Have an auto-immune disorder such as Lupus
If you score between 0 – 4 points, you are eligible to purchase the box.
If you score 5 points for more, it is NOT advisable use this product. However, please email cecilia@lasersense.co.za for further recommendations.